Need advice from another transfer student? Email transfers@umbc.edu to connect with a TSN Leader!
Meet our TSN Leaders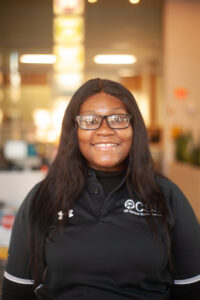 Precious Adetayo-Oguntade
Hello! My name is Precious Adetayo-Oguntade. I am a fourth year chemical engineering major. I transferred in fall of 2019 from University of Lynchburg. I love to workout, watch k-dramas and other shows. I also like to experiment with new makeup looks and style while also creating pieces of my own. My career goal is to be a cosmetic engineer and one day open a business targeted towards skincare and beauty for women of color. My number one tip for transfer students is to get out there and see what UMBC has to offer!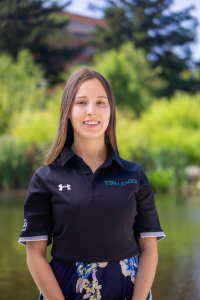 Emiley Sale
Hi! My name is Emiley Sale, and I am an Information Systems major. I transferred from Anne Arundel Community College in the fall of 2018 where I obtained my Paralegal degree in business. I am a member of the astronomy club and am your social media person for OCSS. New students and returning are welcome to come to me with any questions on switching majors or finding out how to get involved on campus – I'm your girl. Besides reading and annoying my pets, I enjoy volunteering and spending time with friends, exploring all that Baltimore and UMBC has to offer.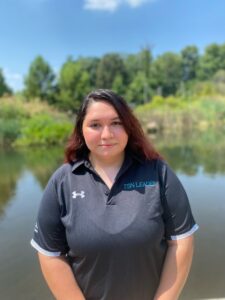 Jennifer Regalado
Hello, my name is Jennifer Regalado. I am currently a psychology major. I transferred from Anne Arundel Community College in the spring of 2021 with a psychology degree and a gender and sexuality studies certificate. After graduation, I plan to pursue a Ph.D. in forensic psychology to become a forensic psychologist. I enjoy reading, hiking, and going to new places. I hope to be able to help new transfers feel welcomed on campus!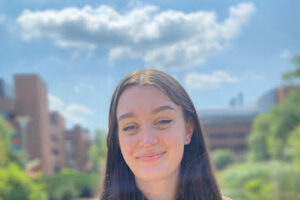 Isabella Justice
Hi everyone! My name is Isabella Justice and I'm a Biological Sciences major with a minor in Health and Public Policy. I'm currently a junior, and I transferred from the Community College of Baltimore County (CCBC) in Spring of 2021 after obtaining my associate degree in Biology. Outside of classes, I am a volunteer EMT at my local fire station, and I am also a part of a research lab here on campus. In my free time, I love to study astrology, listen to music, spend time with friends, and go to the gym. I am so excited to help new transfer students with their transition into UMBC, and I look forward to meeting you all soon!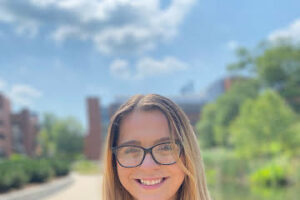 Jazmine Richison
Hi everyone! My name is Jazmine Richison. I am a senior student here at UMBC studying psychology and political science. I transferred from the Community College of Baltimore County where I was an A.A. in Social Science. I love being a student, a student leader, and exploring new interests. I am so excited to help you make the most of your time at UMBC and cannot wait to work with you!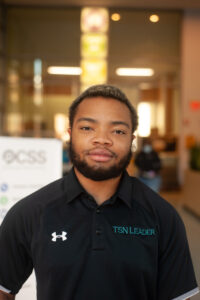 Iyin Folarin
Hi Everyone! My name is IyinOluwa Folarin, and I'm a Biochemistry and Molecular Biology & Psychology Major. I'm a Christian, I watch Anime, I read Manga, Manhwa & Manhua. I'm very into working out and holistic wellness, which involves meditating on Scripture, Emotional Intelligence Training and so much more. I plan to use my Biochemistry degree to transition into Medical School and become a Neurosurgeon. I also plan to use my Psychology Degree to pursue a Masters in Health Administration to establish protocols to help young men of color, specifically black men with their emotions as well as whatever trauma they may have experienced. My tips for new Transfers is to plan your entire schedule to complete your work 2-3 days before it's due, so that even if you get tired and fall asleep, you still have 2 days to complete it! Take it one day at a time, and view it all with a positive mindset and you won't get overwhelmed! And finally; get sleep, lots of it.