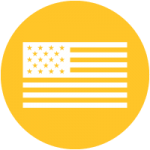 Veteran Student Services is hosted by Off-Campus Student Services, in the Division of Student Affairs. Veteran Student Services offers social networking opportunities, special events, and workshops to support students as they transition from "soldier to student."
Contact our Veteran Student Services representative at veterans@umbc.edu for more information about Veteran Student Services.
Resources for Veterans
Check out our main website for veterans to learn more about forms, benefits, and more: UMBC Veterans Services »
Apply for a Tillman Military Scholarship »
The Tillman Military Scholarships are intended to cover direct study-related expenses such as tuition, fees, and books, as well as other needs such as room and board and child care. For Application Deadline call (480) 621- 4074.
Department of Veterans Affairs GI Bill Website »
Veterans Affairs Forms from the UMBC Registrar »
Download the Semester Certification Request, Responsibility Checklist, Add/Drop Reporting Form