Transfer Welcome Day 
Sunday, August 27, 2017
9:30am-5pm
Get Retriever Ready with an interactive opportunity for information and connections. Join other UMBC students, community college ambassadors, and Transfer Student Network mentors for an engaging experience to help you prepare for your UMBC journey.  Click here to learn more! 
Transfer Appreciation Week
COMING SOON — September 23 – 29, 2017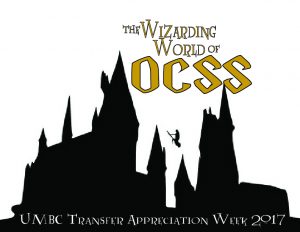 Transfer Student Network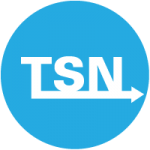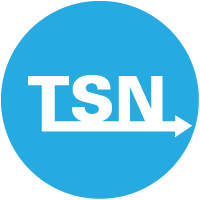 The Transfer Student Network (TSN) is a student outreach program sponsored by Off Campus Student Services. Through a series of workshops and activities TSN helps new transfer students transition to UMBC and its many resources, connects new and returning students with like interests, and provides a network community for building social and career-minded relationships.
Transfer Student Network Series
You're only a transfer for a few weeks, so learn what it takes to be a successful student from transfer student mentors. Transfer student network series will take place on Wednesdays during the free hour (12-1pm).
Are you a prospective or current transfer student in STEM? Connect to this website for helpful information tailored for you. 
For a full list of TSN Events, visit our group page on myUMBC.
http://my.umbc.edu/groups/ocss/events »
Join the Transfer Student Network on Facebook!
https://www.facebook.com/UMBCOffCampusStudentServices »
Tau Sigma Transfer Honor Society
Recognizing and Promoting the Academic Excellence and Involvement of Transfer Students
Tau Sigma offers recognition through membership in a prestigious national honor society specifically for transfer students.
Opportunities to Get Connected
Membership in Tau Sigma provides a common bond among transfer students, opening a door to numerous networking and friendship opportunities.
Opportunities to Get Involved
Tau Sigma membership provides many opportunities for involvement in the local chapter and UMBC. If you meet the membership criteria and are ready to get involved, you should take these steps to become a member:
Contact the chapter President to ensure you receive the latest emails about meetings and events.
Attend meetings to learn more about upcoming events and membership requirements
Start having fun with Tau Sigma by attending events! Past events have included Game Nights, Bake Sales, Boys and Girls Club trips, and Relay for Life.
Sign up for an Informal Interview
Opportunities to Gain Leadership Experience
Membership in Tau Sigma offers valuable opportunities to serve in leadership positions within the local chapter.
The membership criteria are:
Must be enrolled as a full-time student
Must transfer to the university with at least one full year's worth of academic credits (30 credits)
Must transfer in with a 3.5 GPA OR in the top 20% of all incoming transfers during that term
Must maintain a 3.3 GPA at UMBC
Must attend meetings and 2 events per semester until Induction
Must complete an informal interview
Membership forms are accepted at informal interviews in October and March.
Contact:
Emily Moroney – UMBC Chapter Advisor, Tau Sigma National Honor Society
The Commons 1A02
1000 Hilltop Circle