Alternative Transportation
Need to get to campus but don't want to drive your car every day? OCSS is here to help! We offer several alternative transportation methods that save your time, gas, and car while helping the environment!  Keep reading to find out more.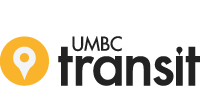 UMBC Transit offers free shuttle service to UMBC students, faculty, and staff.  There are also bike racks on all UMBC shuttles, so you can easily transport your bike with you!  To learn more about UMBC transit and to see shuttle routes, visit the UMBC Transit website.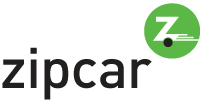 Zipcar is a car sharing program that allows you to leave your car at home!  You can reserve a car for as little as an hour or as long as a week, and you pick up your vehicle on-campus.  Visit the UMBC zipcar website to learn more and to sign up.

MTA Bus Passes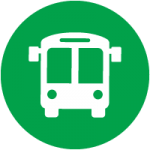 OCSS sells MTA bus passes for a discounted price of $55.00  The MTA All Access College Transit Pass is valid on MTA Local Bus, Light Rail, and Metro Subway for unlimited use during an entire month. Passes can be purchased at the end of each month for use during the following month. This program is open only to students enrolled in at least 6 credit or non-credit hours per week at UMBC during the month of purchase (3 hours per week during summer and winter sessions). When signing up for the program, students must present their UMBC Student ID and course schedule. To learn more about the MTA All Access College Transit Pass, visit MTA's website.
Payment is by UMBC CAMPUS CARD ONLY.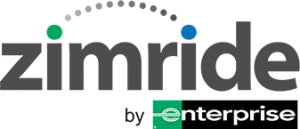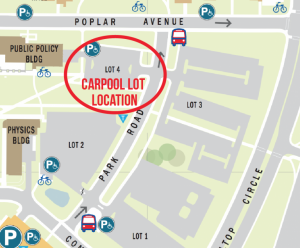 Carpooling is a great way to save money and help the environment while meeting other UMBC students! One of the benefits of carpooling at UMBC is that you are eligible for a prime parking spot. Students who wish to carpool together can park in Lot 4 at the designated "Casual Carpool" parking spots prior to 10:30am. All students who are carpooling together must display 2 or more valid commuter "A" parking tags on the dashboard of the vehicle. For more information about carpool permits and parking, visit the Parking Services website or call 410-455-2551.
Looking for someone to carpool with?  OCSS offers a free service called Zimride that helps you find other students and staff members who are commuting from your area.  This service is exclusively for members of the UMBC community, and you can find out more at Zimride's UMBC webpage.

Retrieverfleet is a free, short-term bike sharing program for UMBC students, faculty, and staff.  You can rent a bike with your UMBC I.D. at the R.A.C. and use it to get around campus and to travel to nearby areas.  To learn more, see the Retrieverfleet Flier.
Charging Stations for Electric Cars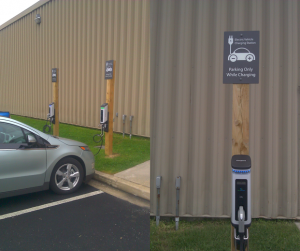 UMBC offers charging stations for electric cars on-campus.  Two vehicle charging stations are available in the Stadium Parking Lot, and these stations are free to all UMBC community members and visitors.