Commuter Involvement
Start your UMBC experience off right by attending the Freshman Commuter Retreat!
Want to meet other commuters?  Come out to our Commuter Programs!
Learn about the benefits of the Commuter Gold Card.
Meet our Commuter Assistants
Meet Kayleigh
Hello, my name is Kayleigh and I am a Commuter Assistant for OCSS. I am a Freshman student studying Global Studies, and I also have minors in music and Spanish. I live on-campus and I started working with OCSS in January of 2020. I'm a CA because I want to make sure that commuter students have the same opportunities and resources as students living on-campus. So if you have any questions or suggestions, please stop by!
Meet Sam
My name is Samuel Murrill, and I am a Commuter Assistant in the Off-Campus Student Services at UMBC. Starting off my first semester at UMBC in Fall 2019, I came to campus as a commuter student and a transfer students. Luckily, I was able to rely on OCSS to allow me to become well acclimated with the university. I know what it is like to be a student who feels disconnected from the college community I attend and even more so how it feels to be apart of an organization that makes sure I am connected with other students like me. As a Media and Communication Studies Major in my Junior year of college, I joined the OCSS staff as a Commuter Assistant to help students feel how they should: part of this campus in a strong college experience. My hopes as a CA is that students will be able to find the resources they need, engage with others like them, and be able to voice any concerns they have as students under these demographics. I will always be willing to listen and help out if I can; you can find me at the OCSS desk or at one of the commuter events!
Meet Jesse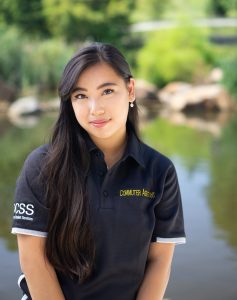 Hello! My name is Jesse Mannion, and I am one of the commuter assistants at Off-Campus Student Services!  I am a Junior, psychology and sociology double major. I am also pre-nursing, and I plan to pursue my Doctor of Nursing Practice at the University of Maryland School of Nursing.  I have had the extreme honor of working with multiple campus groups this year and last! I work with our four populations at OCSS, but I also am the secretary for the Erickson Hall Community Council where I plan fun events for residential students.  I am also a member of the Honors College and work as the Personal Relations Chair for the Honors College Council. I enjoy music, painting, and meeting new people. I typically work at the OCSS desk on Mondays and Wednesdays, so stop by if you ever want to chat!
Hello, my name is Keith and I am a Senior studying Information Systems. I am a Commuter Assistant that has been working at OCSS since August 2018. I love talking to and connecting with the students that hangout in the Commuter Lounge. I like to watch anime, run track and cross country, and listen to music in my spare time.
Meet Hunde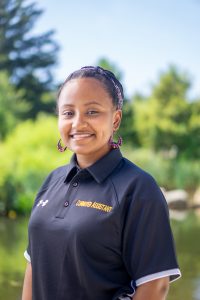 Salaam, my name is Mastewal Hunde and I am commuter assistants at Off-Campus Student Services. I am currently a junior Mechanical Engineering major with a minor in Africana Studies. Besides being a CA, I also work as Desk Receptionist at Harbor Hall. I became part of the OCSS family as of January 2019, and have been loving my position since. I love getting to meet new people so please do not be afraid to contact me or came to the desk to have a chat. Thank you and I look forward to meeting you soon!
Questions?
Contact Shayna Sandbank @ ssandba1@umbc.edu